Web Design and Development Portfolio
Check Out This Portfolio OF GIFs I have made.
I was the individual behind creating the vast majority of GIFs on Senor GIF from ~ 2010-2015. If you go to that site you can see a variety of pieces made through that time.

(They are authored by 'unknown' and feature the SENOR GIF WATERMARK)

3D GIF Gallery
Use the U H J K keys rotate the cube thru space. Furthermore, W A S D keys move the cube thru space.
A Sloth's Wisdom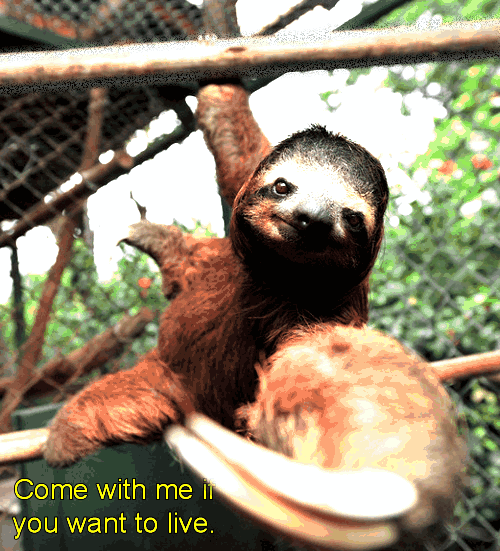 RESUME
Francisco Antonio Crescioni
612.210.6259
FrCrescioni@gmail.com
SUMMARY
Information Technology professional with 5 years of experience composing written and visual content for a startup entertainment company and as a freelance web developer for a variety of clients.
SKILLS
- Proficient with Javascript, C# and PHP
- Adept at learning new languages quickly
- Familiarity with MySQL/SQL/Mongo.DB
-Experienced with Wordpress design and development
- Skilled with the use of Adobe Creative Suite
- Versatile, properly prioritize workload and able to handle multiple tasks
WORK EXPERIENCE
InterConnection, Web Application Developer - Seattle, WA 2017 - Present

-Develop new features for internal apps utilizing MVC frameworks.
-Troubleshoot any problems with internal apps and consumer facing websites.
-Create custom modules for Magento.
Freelance, Web Developer – Seattle, WA 2017

- Created websites for clients with customized Wordpress templates
-Edited HTML/CSS/PHP/Javascript and plugins within Wordpress
Seattle Hiroshima Club, Web Development Internship– Seattle, WA 2017

- Coded an arresting digital display of the physical media of the Seattle Hiroshima Club
- Assisted team members in troubleshooting issues and bugs
Boys & Girls Club, Child Development Associate – Seattle, WA 2015– Present

- Maintain a healthy and safe environment for elementary aged children
- Work to resolve problems children have by establishing plans of action with other staff, and parents
- Supervise computer lab for kids and answered questions, taught shortcuts and skills
Cheezburger Network, GIF Master/Reporter/Site Editor – Seattle, WA 2010 – 2015

- Created animated GIFs and images, through Adobe Photoshop and Fireworks
- Managed diverse in-house brands' social media sites; Facebook, Tumblr, and YouTube
Coding With Kids, Assistant Teacher – Kirkland, WA 2015

- Assisted lead teacher with teaching kids to code with MIT's Scratch programing language
- Taught coping strategies to discouraged coders to overcome frustration
Minneapolis Kids, Assistant Child Care Coordinator – Minneapolis, MN 2008–2009

- Organized and managed a variety of stimulating activities for children, ages five to ten years old
- Maintained a safe space, as well as a supportive environment for every child in the program
TCF Bank, Loss Prevention Operations Specialist – Minneapolis, MN 2004 – 2008

- Consistently recognized and awarded as a collector who reduced loss within the company
- Resolved issues promptly, as well as set-up comprehensive payment plans for delinquent accounts
EDUCATION
Web Development Certification Seattle Central Community College

Focusing on utilizing Javascript and PHP, to create functional, comprehensive, and aesthetically-pleasing websites.
Bachelor of Arts Degree in English and Studies of Cinema and Media Culture 2008 University of Minnesota – Twin Cities Campus